Troi Encryptor plug-in 3.5
for FileMaker Pro 12 to 15

This plug-in adds encryption and encoding functions to FileMaker Pro. With Troi Encryptor plug-in you can make sure information can only be read by the persons you want. With it you can encrypt fields using the powerful 256-bit AES encryption scheme, so that your sensitive data is secure.
overview
|
download
|
details
| screenshots |
comments
|
buy-it
Screenshots
NOTE Each screenshot is taken on a certain platform. However all functions work on OS X and Windows.
Encrypt Containers
With Troi Encryptor Plug-in you can encrypt text and containers! And of course decrypt it again to readable text or back into a container field!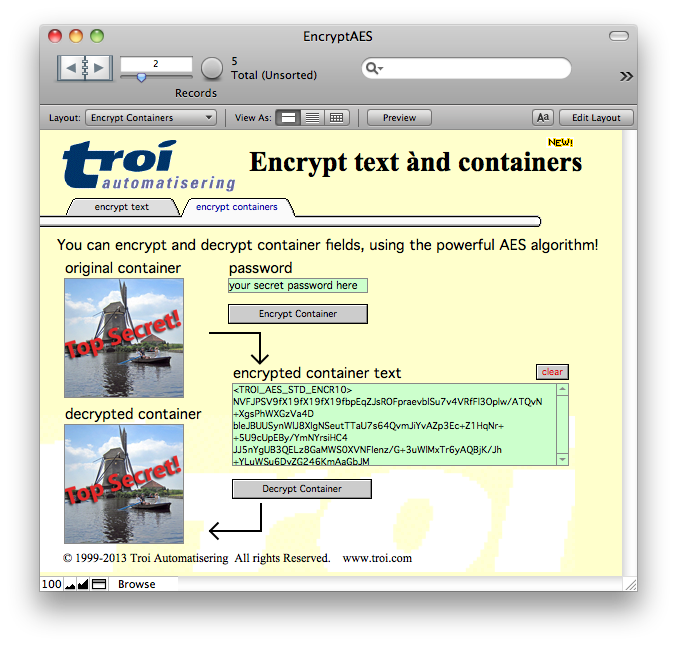 Make a hash of a message text
With Troi Encryptor Plug-in you can make a MD5 or SHA1 message digest (hash) of a text. This way you can easily check if text in a field has been changed.