Summer Cut: première 5 oktober 2011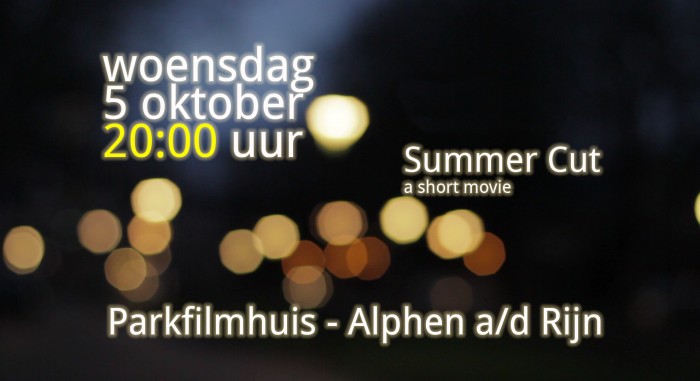 Summer Cut is op 5 oktober 2011 in première gegaan in het Parkfilmhuis, in Alphen aan den Rijn, als voorfilm bij de film The Human Resources Manager. Na de premierevertoning op 5 oktober was er even tijd voor wat vragen (Q&A), en werd de premiere feestlijk gevierd met een drankje en een hapje.
Hieronder de aankondiging op de web site van het ParkFilmhuis:
Première Summer Cut van Alphense filmmaker Peter Baanen.


Teaser Trailer Summer Cut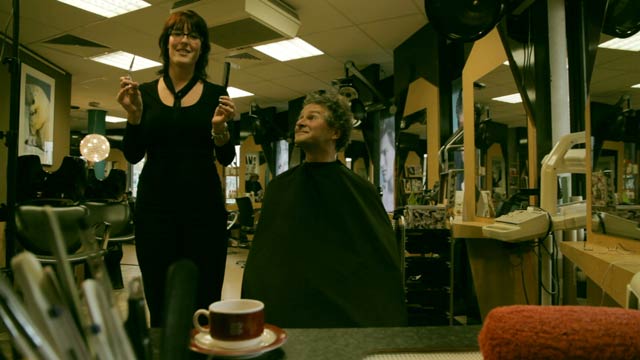 This short movie is about hair, and what cutting it can do. Shot in Alphen aan den Rijn, the Netherlands and with music of ferrie = differentieel.
Running Time: 2 min. No dialog.

Een korte film over haar en wat het knippen ervan kan doen. O.a. gefilmd in Alphen aan den Rijn, met muziek van ferrie = differentieel.
Duur: 2 min. Geen dialoog.

Naar de Summer Cut pagina


3TE (Dutch, 2009)
This short movie 3TE has been selected for Het Nederlands Online Film Festival (NOFF) 2009! (dutch online filmfestival).
You can see it on the YouTube channel of the NOFF here or even better below in HD:



3TE from Peter Baanen on Vimeo.

Deze verrassende, experimentele korte film onderzoekt de relatie tussen een perfect kopje thee en de voortgang van de tijd.
Duur: 2 min. Nederlandstalig.

Experimental short investigates the relation between a perfect cup of tea and the flow of time.
Running Time: 2 min. Dutch.
Stil gras (2006)
Stil gras (Still Grass) from Peter B. on Vimeo.

Experience the quietness of a day on the grass. Shot in the Retiro park (Parque del Buen Retiro) in Madrid, with an Canon IXUS 40 still camera in film mode.
Other movies

back to troi home.

© Troi Films 2010, All rights reserved.